Success
Anyone who participates in wrestling, regardless of ability, can become a winner.
Discipline
Our wrestlers are asked to give everything they have to practices and competitions.
Academics
We expect our student athletes to stive for the highest grades they are capable of.
Sportsmanship
We show respect to our teammates, coaches, opponents and officials.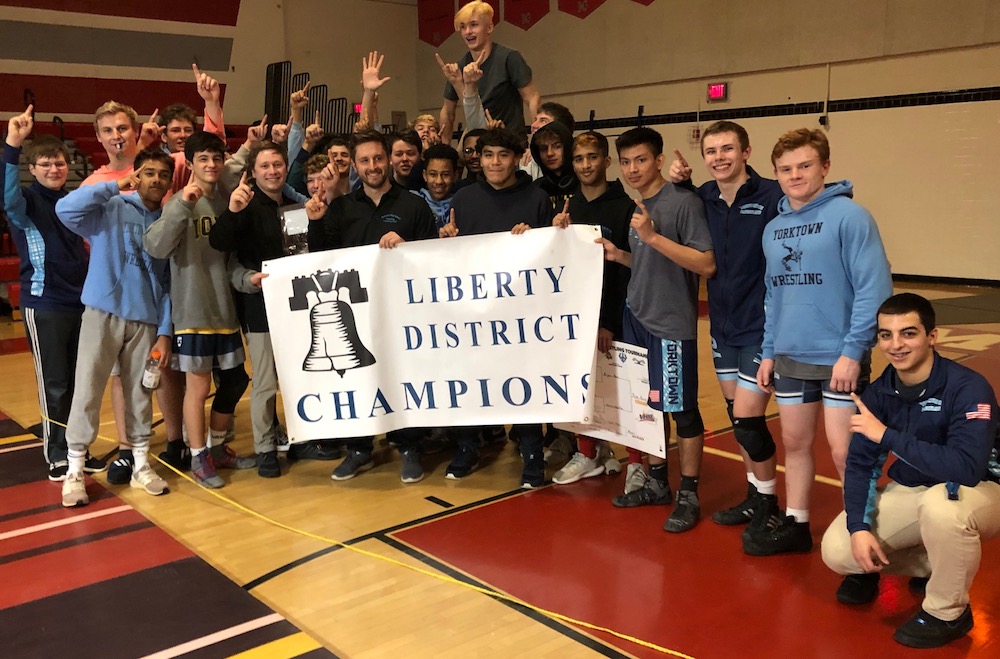 Who We Are
Wrestling for Yorktown is a great privilege and we ask each wrestler to approach the sport from this perspective. The program is open to any student, male or female, with an interest in wrestling. Regardless of ability or experience we ask each team member to strive for the following:
To be the best person he or she can be.

To expect to graduate with the highest grades that he or she is capable of making.
To be the best athlete he or she can be.
To be an active part of a championship team.
We care most about whether our wrestlers live up to their full potential and develop exceptional character. We want our wrestlers to win with respect and lose with dignity.
Our Team Values
Sportsmanship – Accountability – Academics – Coachability – Discipline – Respect
Team Handbook
We expect every wrestler on the team to read the team handbook. It contains important guidance for the wrestlers on topics such as attendance policies; weigh ins; wrestle offs; and health, nutrition and our medical policy.
Team Schedule
Our team schedule is maintained on this website. Please share the link with your parents and view the calendar for up-to-date info about practices, competitions holidays and weather cancellations.
Ready to Wrestle
This flyer outlines what you need to know to be ready to practice and compete. We cover topics including before the season, school issed equipment, and what gear you need for practice and competitions.