All donations are tax deductible.
Donations are used 100% in support of wrestlers.
Each gift is an investment in this program's success.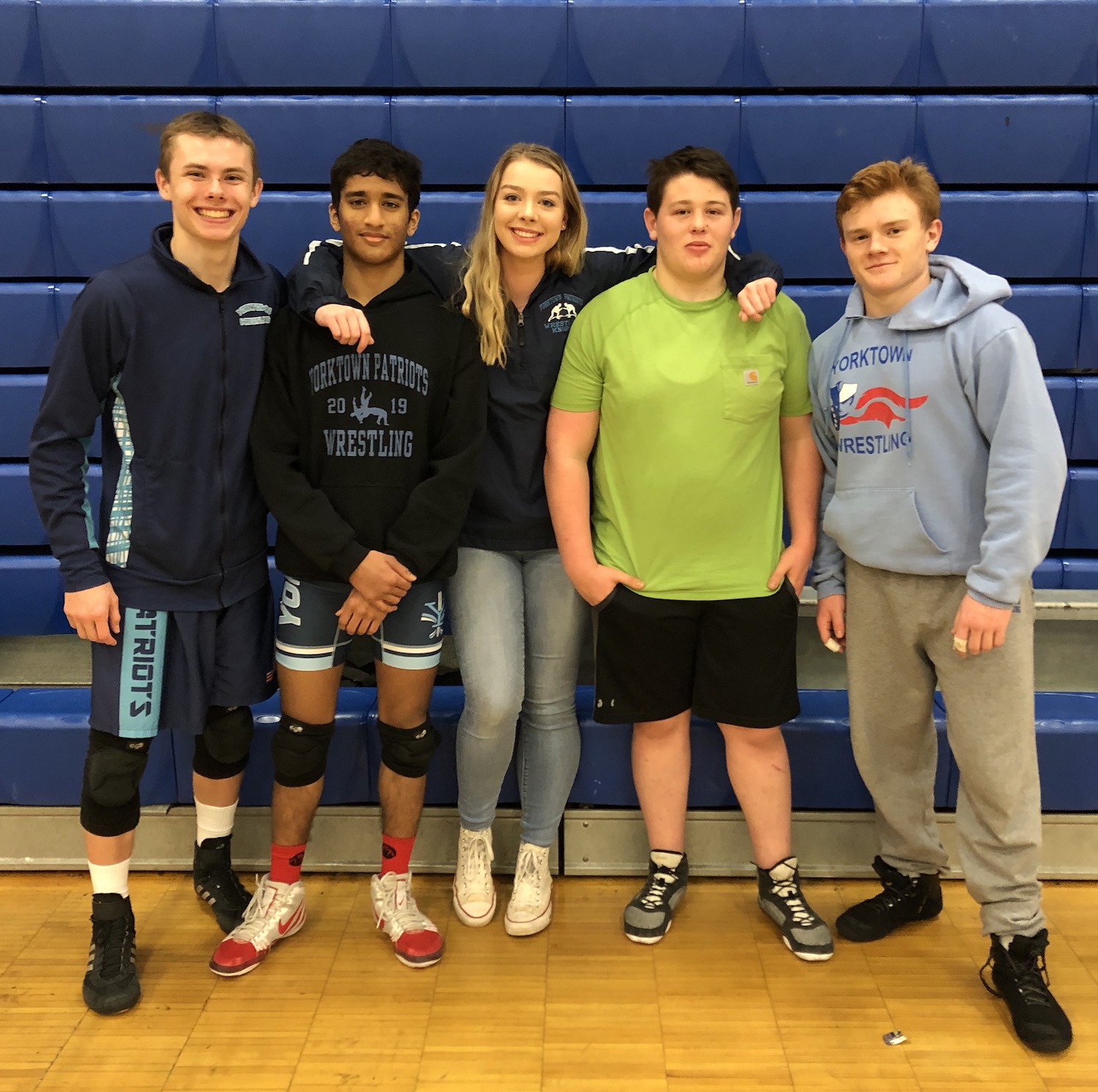 For many years, Yorktown High School has been known for the strength of its wrestling team. Since our inception we boast 130 district, 27 regional and seven state champions. We are proud of this reputation and believe that our program goes beyond wrestling itself and teaches our student athletes valuable life skills, including self discipline, improved academics, teamwork and leadership.
The Yorktown Wrestling program relies on the support of our community, family and friends to continue to grow and thrive. The school provides equipment and match uniforms but the needs for a successful program extend beyond that support. Your donation will help to meet team needs including training, gifts for seniors and middle school/community outreach and much more.
YHS wrestling is a great program! Coaches get to know the wrestlers and support them as they work toward their individual goals. They focus a great deal on the student-athletes' characters— hard work, integrity, dealing with adversity, winning with grace, treating others respectfully. The wrestlers support one another and have fun. And they had a successful season!