Martin Luther King Day Clinic
We present an annual Yorktown Wrestling Clinic in partnership with the NoVA Wrestling Club. The clinics are designed for middle and high school wrestlers, both male and female, to meet other wrestlers and expand their skill sets. Last year we welcomed Ollie Copperwood, a head coach at NoVA Wrestling. He is a former Division I wrestler and was a two-time NCAA DI Tournament Qualifier and earned two varsity letters at Lock Haven.
Clinics help to raise funds in support of our wrestling program, including gifts for the seniors, training equipment, recruitment efforts and general support. If you are interested in participating a future clinic, please contact us.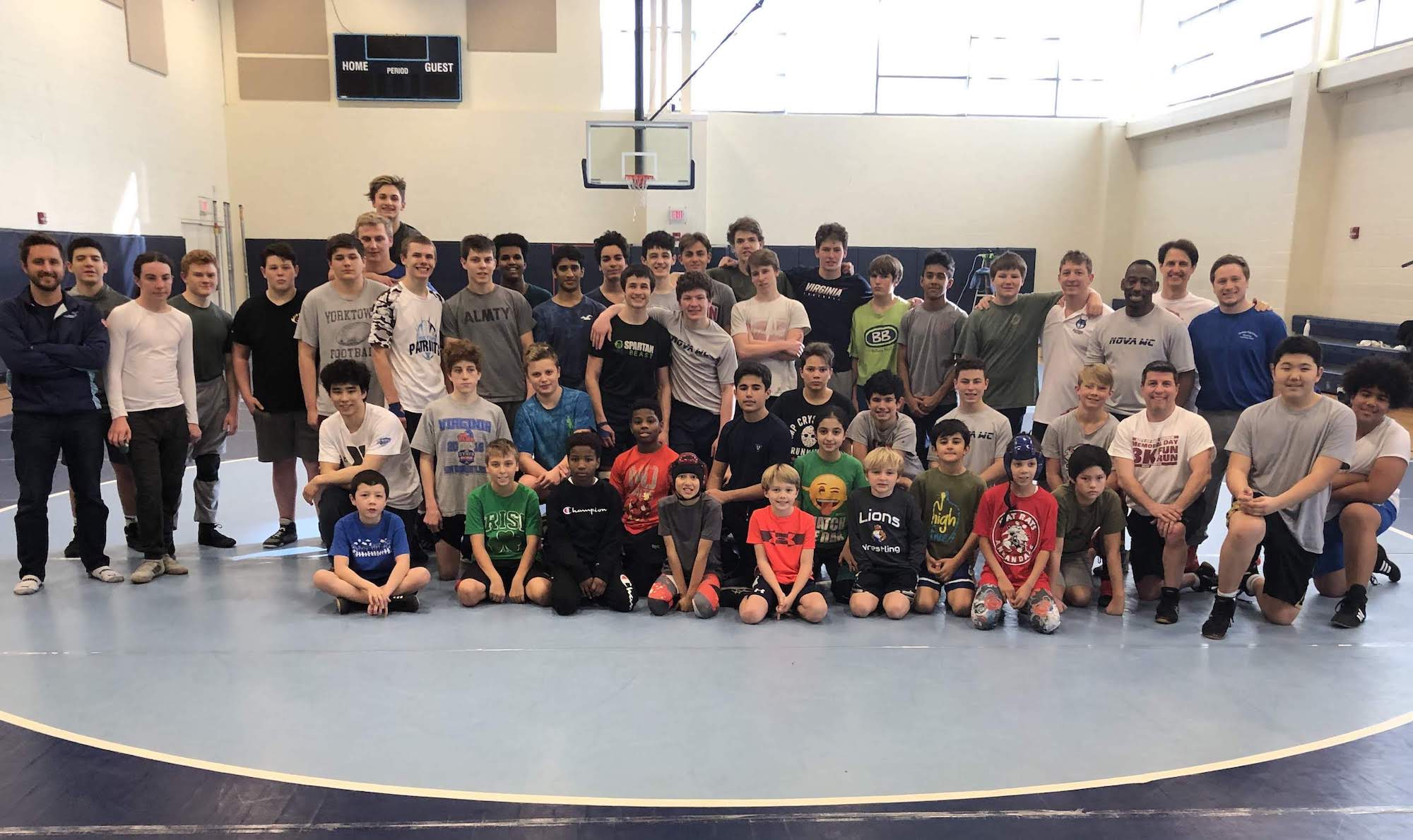 Pictures from the 2020 MLK Day Clinic